BALANCE PLANNER FORMULA
When the Kickstarter campaign will be finished, you'll be sent a survey to choose one of these beautiful colours: pink, black or blue.
You can get Balance Planner with and without the cover.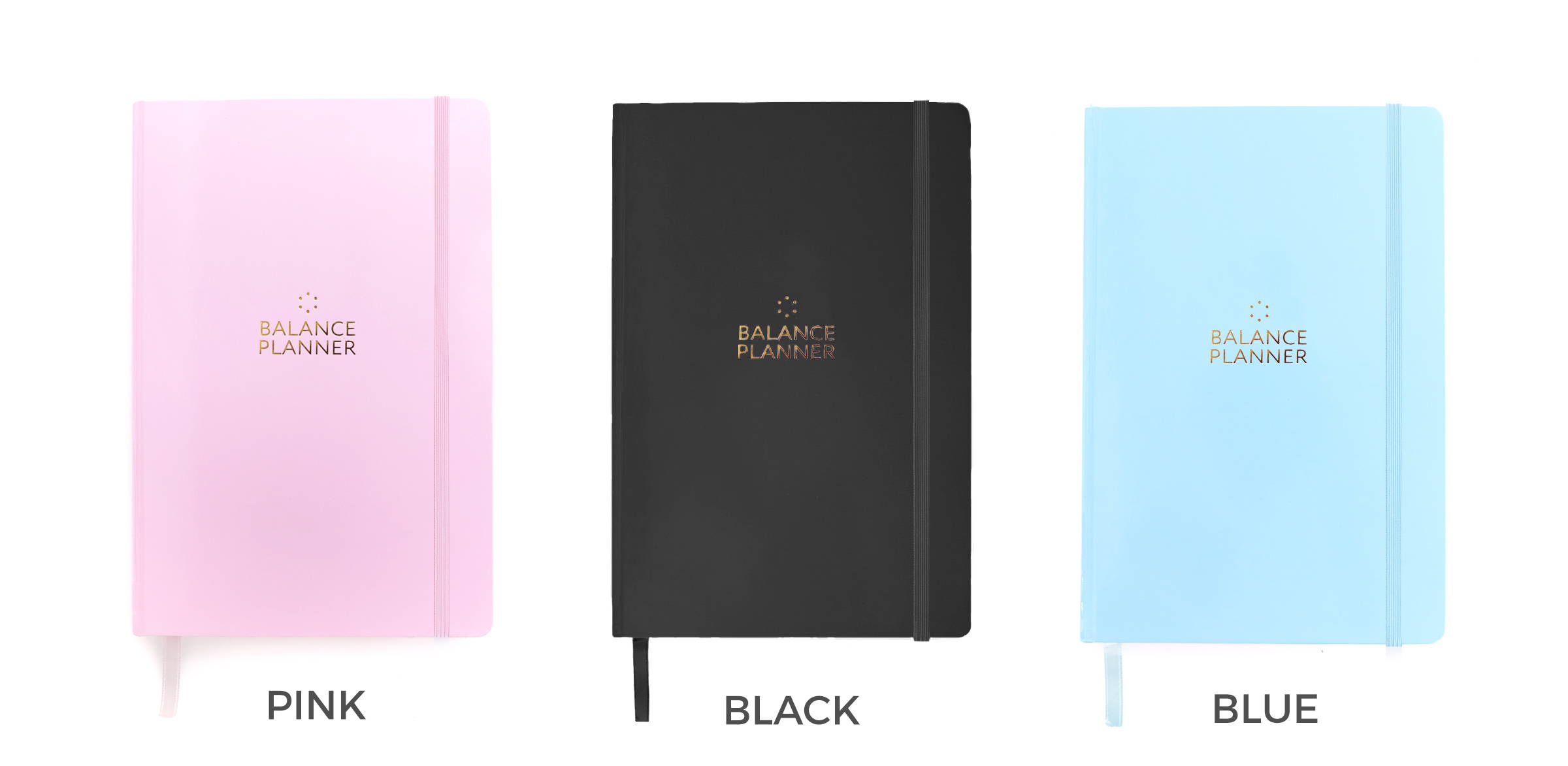 READY TO PRE-ORDER?
1. Choose your reward (pre-order) from list of rewards below
2. Click GET THE BALANCE PLANNER NOW button below
3. It will take you to Kickstarter page where you can choose your pledge level and enter payment (You can choose the colour and enter shipping info at the end of campaign)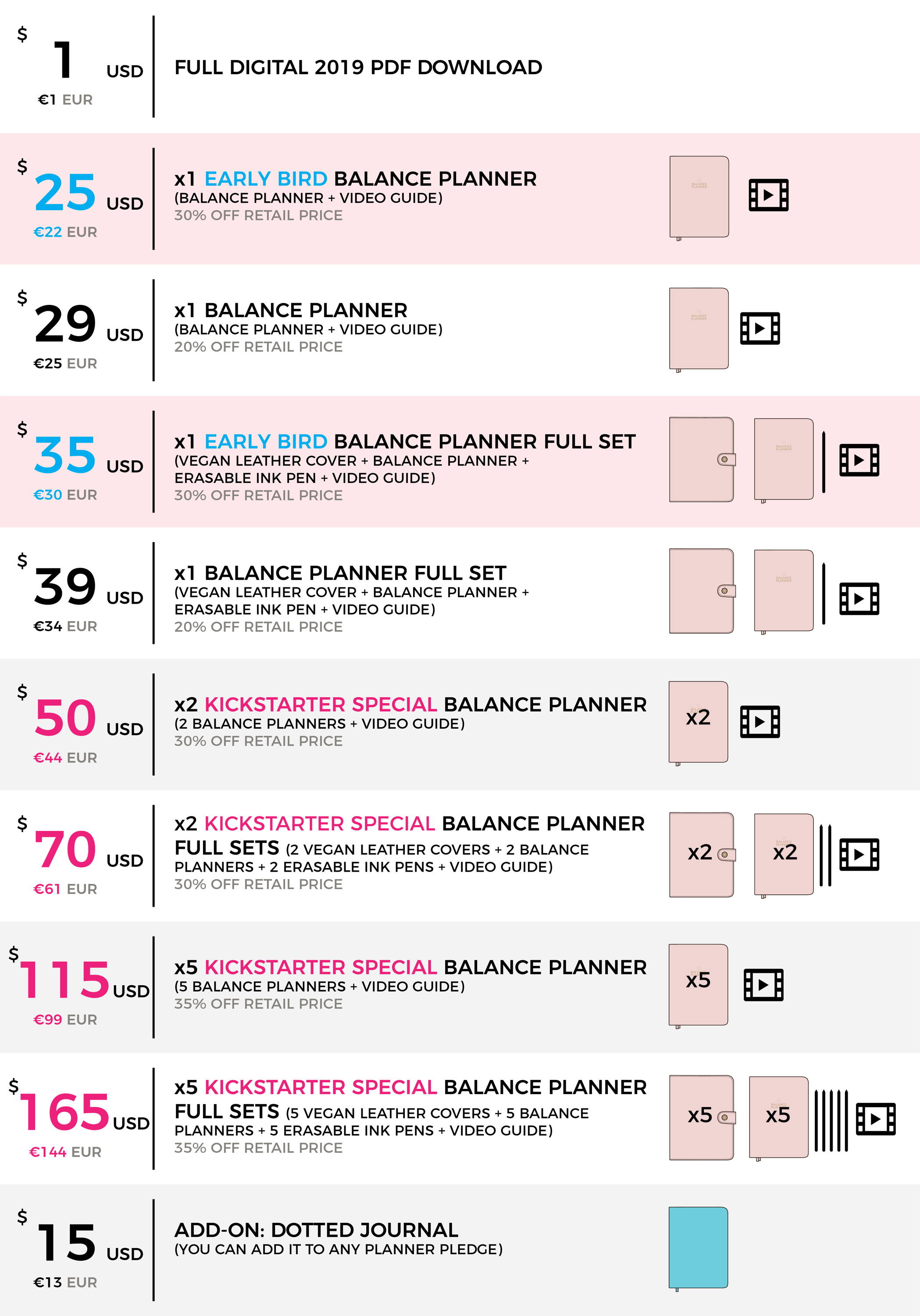 PRE-ORDERS ARE NOW OPEN ON KICKSTARTER!
ADD-ON: DOTTED JOURNAL
Bullet journalling enthusiast? We got you covered! We made a dot grid insert that fits perfectly in our reusable leather cover. It's super versatile: use it as a diary, travel or food journal, for note taking or studies.
Just add it to any of the Balance planner pledges. Here is how to do it:
1. Select your reward
2. In the pledge amount field manually add + US$15 (13 EUR) to the total amount
Example: You choose 1 Early Bird Balance Planner Full Set. Total amount of your pledge will be: US$35 (30 EUR) + US$8 (7 EUR) shipping cost + US$15 (13 EUR ) for add-on = US$58 (50 EUR) - the amount you need to put manually.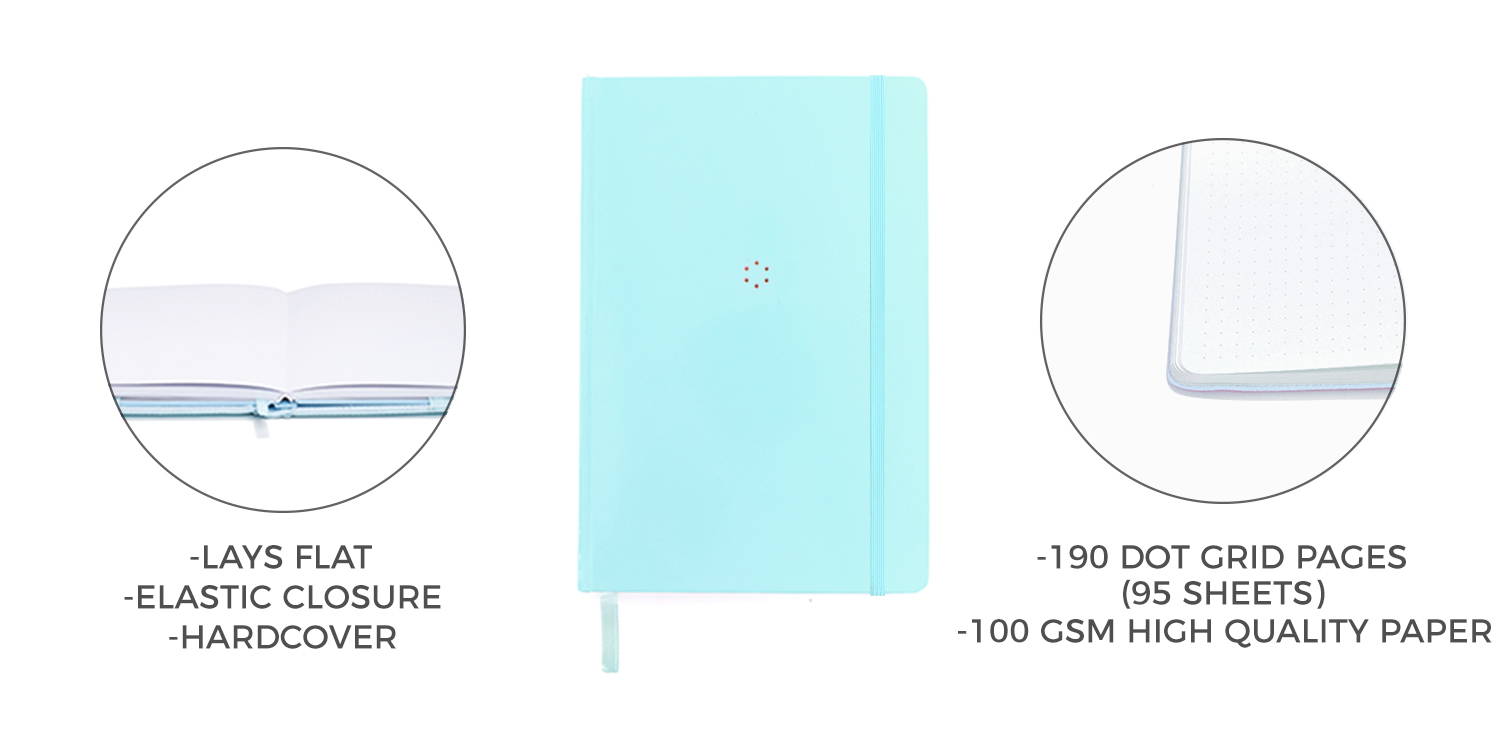 SPECIAL BONUSES
With every Balance Full Set purchase we're including two special gifts:
1. An erasable ink pen that will help you keep your planner so neat and tidy you'll be proud to flip back through the pages!
2. Video Guide "How to use the Balance Planner to add more balance and happiness to your life". You will receive the simple tips on how to fill in the pages and do the exercises in the planner, how to set your monthly and weekly goals, and how to get the most out of the planner and out of your life!